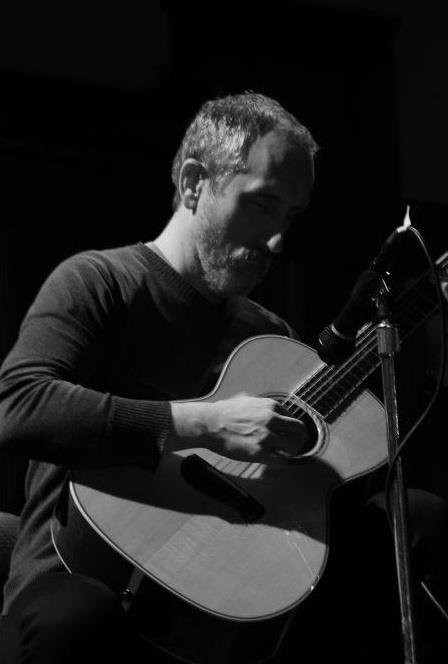 Chuck Johnson began playing fingerstyle acoustic guitar in the early 1990's, inspired by the North Carolina Piedmont blues of Elizabeth Cotten, Rev. Gary Davis, and Etta Baker, as well as the "American Primitive" approach to steel string guitar as a solo concert instrument. These influences can be heard in his contributions to the Idyll Swords and in his music for film.
In the mid to late 1990's Johnson performed and recorded solo improvised guitar under the moniker Ivanovich. In 1999 Amish Records released Ivanovich's "Solo Guitar, " an album of free improvisations on acoustic, electric, and prepared guitar that Johnson had previously released as a cassette on his Cirrus Oxide tape label.
In 2010 Johnson contributed a solo acoustic guitar track to the compilation Beyond Berkeley Guitar on Tompkins Square and was featured on the Imaginational Anthem compilation series in 2015.
In 2011 Strange Attractors Audio House released his debut album of acoustic fingerstyle compositions A Struggle Not A Thought. In 2013 Three Lobed Recordings released Johnson's second album of solo acoustic guitar, Crows In The Basilica.  In 2015 Scissor Tail Editions released Johnson's third solo guitar record Blood Moon Boulder. Since completing this "solo acoustic triumvirate" Johnson has released an electric band and ensemble album Velvet Arc on Trouble in Mind Records in 2016 and a collection of pedal steel and synthesizer pieces called Balsams for VDSQ in 2017.