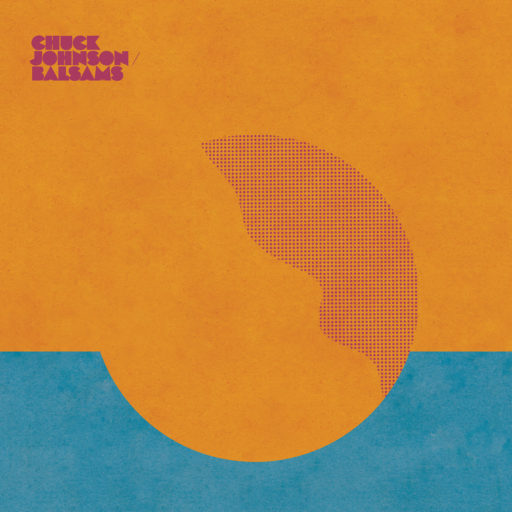 Join us at Oakland's LAND AND SEA in celebrating the release of Chuck Johnson's "Balsams" LP.
7PM – screening of short films and videos created to accompany tracks on the album, by Allison Leigh Holt, Michael Galinsky, Marielle Jakobsons and Zeina Nasr.
8PM – live set by Amma Ateria
9PM – live collaboration between Chuck Johnson and filmmaker Paul Clipson
__________________________________________________________
CHUCK JOHNSON is a composer and musician residing in Oakland, CA. He approaches his work with an ear towards finding faults and instabilities that might reveal latent beauty, with a focus on guitar, experimental electronics, minimalism and soundtrack composition. Recordings of his work have been published by VDSQ, Trouble in Mind, Scissor Tail, Merge, and Three Lobed, among others. He has toured internationally and performed at the Hopscotch Music Festival, Liverpool Festival of Psychedlia , Debacle Fest, the San Francisco Electronic Music Festival, Siren Fest, BENT, and the San Francisco International Film Festival. Johnson's credits as a film composer include scores for the HBO documentary Private Violence and the popular PBS show A Chef's Life.
"Balsams" – Chuck Johnson's pedal steel guitar debut – delivers a group of pieces for ambient meditation and will be released on VDSQ on June 2nd. Copies of the new record will be on hand at the show.
http://www.chuckjohnson.net/
__________________________________________________________
PAUL CLIPSON is a San Francisco-based filmmaker and experimental film artist whose work involves projected installation and live collaborative performances with sound artists and musicians. His largely improvised, in-camera-edited films bring to light subconscious preoccupations and unexpected visual forms. His works have been exhibited and performed both nationally and internationally at such festivals as the New York Film Festival, Edinburgh Film Festival, and the Rotterdam International Film Festival.
http://www.withinmirrors.org/
____________________________________________________________
AMMA ATERIA aka Jeanie Aprïlle Tang is an electro-acoustic composer, improviser + audio visual artist based in Oakland, California. Born in Hong Kong, she gravitates to rhythms of construction sites, roaming traffic, inaudible conversations, and close-ranged airplanes. Natural and synthetic worlds are the polar opposites in her sonic practice, with aims to expand the emotional spectrum through intersecting musique concrète, sustained harmonics, dissonance, frequencies of reversed piano, and speech as a melodic element. Her focus in sound mirrors her perspectives of polar opposites, coexisting through a moving array of timbre with saturated transitions of stark polarities, to reveal the concrete and imaginary, of clarity and invisibility. Sounds that distort the cognition of natural occurrences, such as the eruption of wind, metal, water, and the sounds of underwater movements, collide with the velocity, frequencies, timbres, pitches, distances, and rhythms of metallic constructions, motors, and speech. A former student of behavioral science, her practice in sound consists of cross-modal synesthetic influences from the contemporary moment, as well as synopsis and identity assignments from geometric perspectives. With field recordings of different environments, illusion of spaces, unnatural entering, exiting, and transitions are created with modulations and blending of synthetic timbre and frequencies. Her instrument is a collection of electronic hardware, a contact mic, + plexiglass. Her interests are slow wave, new colour, irregular heartbeats, light triggers, and circuitry. Since her studies at Mills College in music composition, audio engineering, and media technology, her work has been presented in installation and performance as artist-in-residence at SoART Millstättersee, Austria in 2013, Titanik Gallery, Finland in 2014, and The Stone, NY in 2016.
http://www.ammaateria.com/